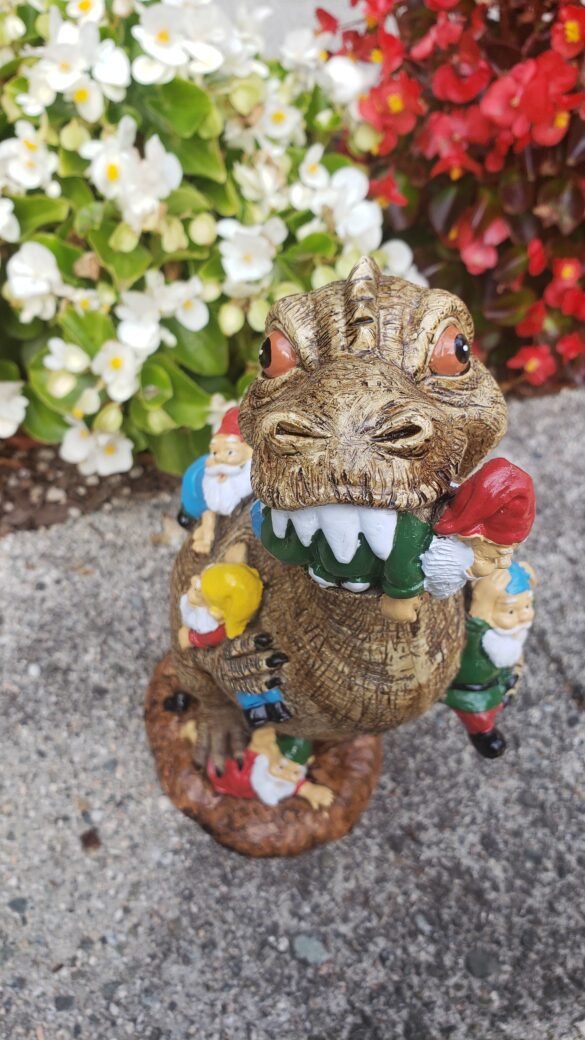 10 Inch Dinosaur with Garden Gnomes
$35.97
The Brown dinosaur has captured the gnomes. Standing about 10 inches high this is a unique color dino that you won't find anywhere else.
The white teeth stand out showcasing the gnome captured by the T-Rex dinosaur
They are the perfect birthday gift, Christmas gift, or for any special occasion.
They are beautifully created with an attractive design.
1 in stock