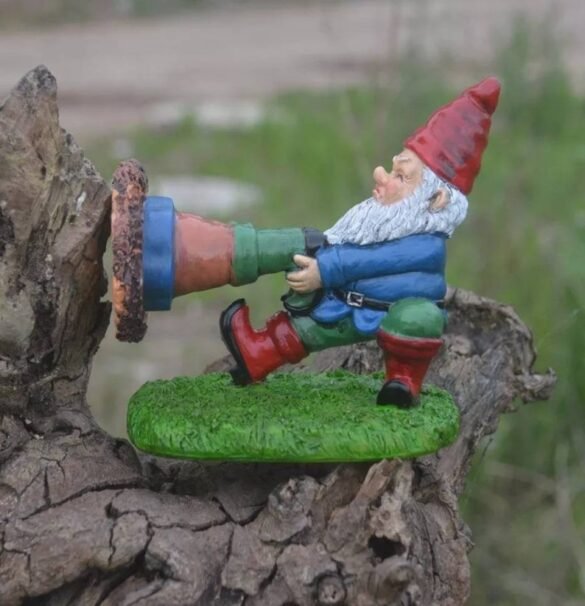 1 in stock
Description
These little garden gnomes have got themselves in a pickle by getting Gnome stuck in the tree.
Perfect birthday gift idea or for any special occasion. Please check image for dimensions
You Can Also Buy From our Etsy Shop
EVEN WHEN ONE OF THEIR FRIENDS GETS INTO SILLY SITUATIONS, THE GARDEN GNOMES WHO HAVE SO MUCH HAND ON HEART DO NOT HESITATE TO GIVE A HAND.
This is a fun decoration that will keep many people entertained. These garden gnomes make for a great humorous scene that will liven up the look of your home.
INTRUSIVE OR CLUMSY? ONE OF THESE TWO GNOMES IS IN A DANGEROUS SITUATION, WHILE THE OTHER TRYES TO SAVE HIM. IT IS NOW YOUR RESPONSIBILITY TO FIND A LOCATION WHERE THEY WILL BE WELL PUT IN CONTEXT.
Because the statuettes are so small, you can easily place them wherever you want. Who knows, they could also be a warning not to stick your nose where it doesn't belong if you ever have misbehaving, indiscreet, or prankish children.
It's a fun decorative item, but it was made with love and care. These two companions have been hand-painted and coated to withstand the test of time and are made of high quality and durable resin.
Additional information
| | |
| --- | --- |
| Dimensions | 20 × 18 × 15 cm |