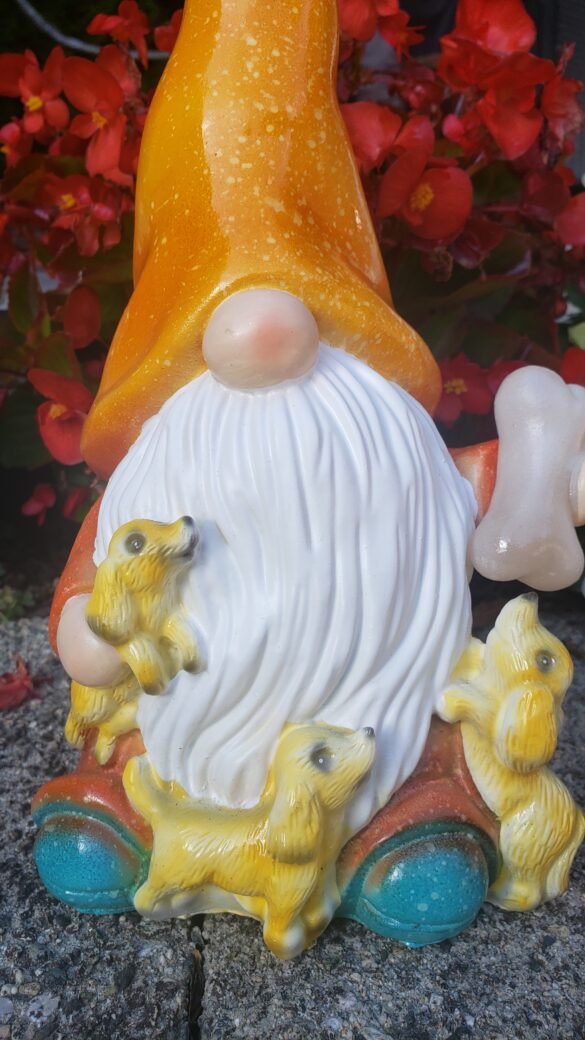 Gnome with Dog and Lit up Bone
$37.97
1 in stock
Description
This is a unique colored orangish mustardish colored garden gnome. He stands about 10 inches high and is surrounded by his loving dogs. The dogs attention is on the bone that is in his hand and it lights up in the dark.
They are the perfect birthday gift, Christmas gift, or for any special occasion.
They are beautifully created with an attractive garden gnome design.