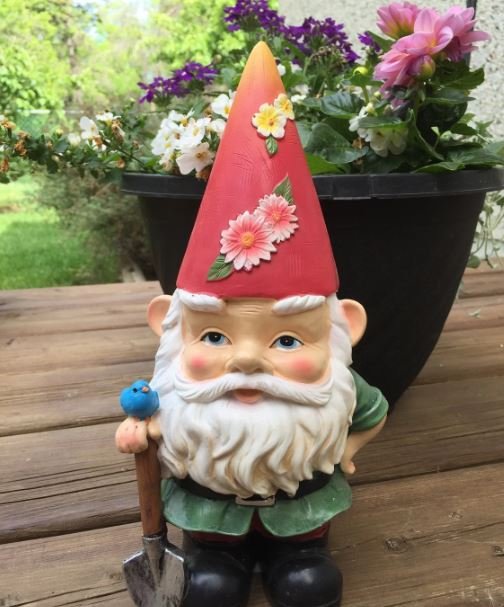 $34.97
1 in stock
Description
Large Gnome with Shovel
Solar garden gnome with shovel, ready for the day's work. His red hat glows in the dark.
Poly resin construction.
Brand new from a non-smoking home.
Ideal for home and garden decoration.
Will look great in any outdoor space or as a gift for someone who loves gnomes.
A large garden gnome with a shovel was found, at 1:45 am, standing on someone's lawn in New Jersey. The police are currently looking into the situation and hope to find out what the gnome is up to and who it belongs to. For now they are only speculating as to why this gnome was at the location with the shovel but have no suspects in custody yet. Police believe that they may have an idea of what happened but won't comment until they have more concrete evidence. More on this story as it develops.
Gnome Garden Decoration
Are you looking for super cute garden decorations? You want something compact and tidy, but also warm and inviting. If this is the case, we recommend that you purchase garden gnomes online. These adorable little statues will add charm to your garden and are very affordable.
We have a large selection of gnomes on our website! Whether you want a patriotic or hanging garden gnome, our decorative statues can withstand high winds and keep your guests entertained.