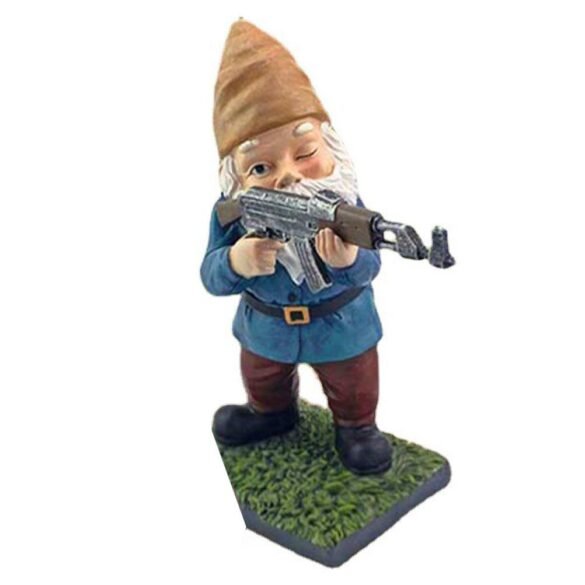 Small Sharp Shooting Garden Gnome
$24.97
3 in stock (can be backordered)
Description
Small Sharp Shooting Garden Gnome: This goblin statue is hand-painted and polished in resin.
This statue has an interesting design that will brighten up your garden.
This dwarf statue will remain untouched for the foreseeable future. The finish of this hand-painted statue is bright and colorful. It has a fade-resistant appearance and can keep its luster for a long time.
When your guests are near the cute statue, they will fall in love with him!
Special occasions necessitate special attention, and we have the best product to brighten your days. What exactly are we discussing? Of course, it's a gnome!
Garden Gnomes for Display
Are you looking for the cutest garden decorations? Something small and tidy, but extremely appealing and welcoming? If this is the case, we recommend that you purchase garden gnomes from us! These miniature statues are inexpensive and charming enough to brighten up your garden.
On our website, we have a large selection of gnomes! Whether you want a patriotic gnome or a hanging garden gnome, our decorative statues are made of high-quality materials that can withstand strong air blows and keep your guests entertained!
As a result, we guarantee that you will find a wide range of gnomes with us, including some unique garden gnomes that are not available anywhere else.