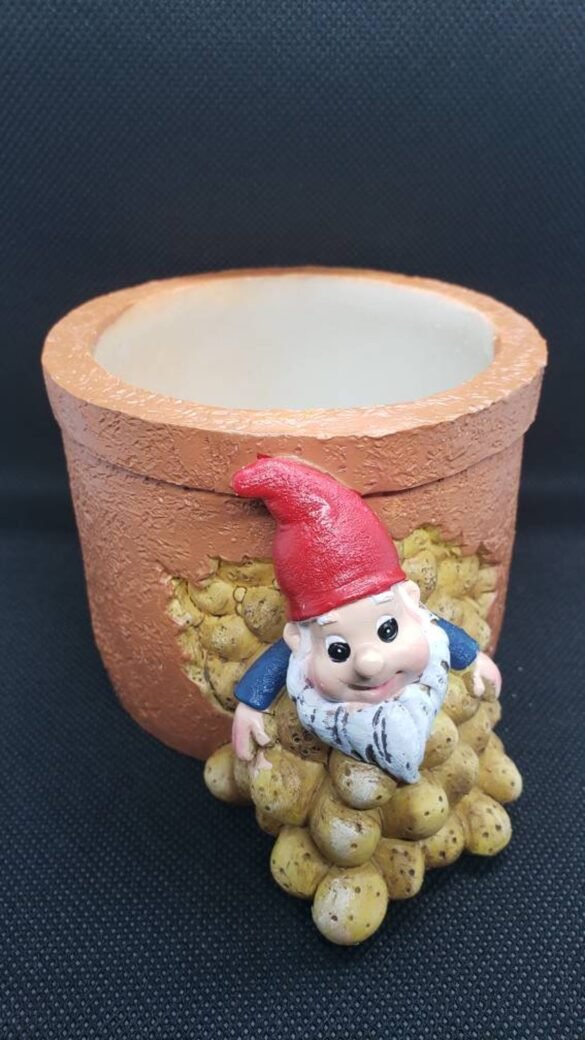 4 in stock
Description
This is a cute little flower pot with a garden gnome Flowerpot attached to it.
The perfect garden decoration or for that inhouse arrangement of Flowers.
You Can Also Buy From our Etsy Shop
GARDEN GNOMES BRING GOOD LUCK, BUT THIS ADORABLE ONE BRINGS YOU A FULL HARVEST.
This little guy is nearly buried under potatoes! Isn't it true that you wish your entire garden was as productive as this flowerpot? Bring some gnomes to assist you; you'll notice a difference!
Gnomes have spent so much time living in harmony with nature that they have learned a few secrets. They understand how to keep plants happy and productive, as well as when and how much to water their garden. Take some of that knowledge and adopt this adorable gnome.
WITH JUST A FEW FRIENDS LIKE HIM, YOU'D SOON HAVE ENOUGH POTATOES TO GET YOU THROUGH THE WINTER. Don't worry, you're not limited to growing real potatoes in these flower pots! Your little friend will also look after your decorative flowers, and your harvest will be just as plentiful.
This lawn ornament was created with love and care. It is hand-painted and sealed with a clear finish to ensure that it lasts through the seasons unscathed. Buy with confidence and add a new gnome to your collection.
Additional information
| | |
| --- | --- |
| Dimensions | 2 × 18 × 15 cm |