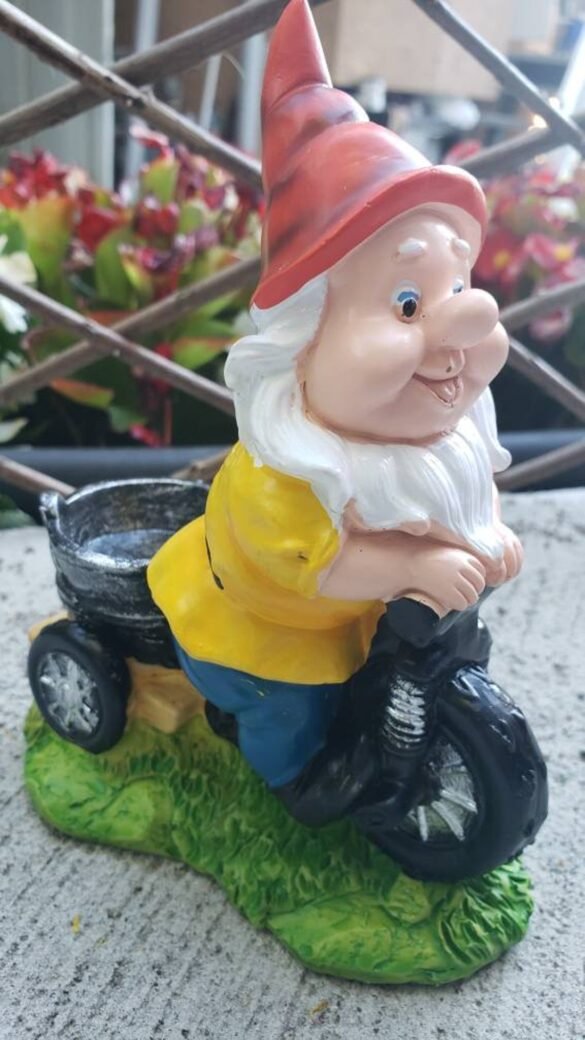 $29.97
1 in stock
Description
This cute little guy loves his Gnome on Tricycle with his little buggy at the back to help him out in the garden.
They are adorable birthday gift ideas or for any special occasion.
Shipped out the same from Canada
You Can Also Buy From our Etsy Shop
Decorations for Bird Feeders Tricycle Riding Handmade Gnome Resin Decorations Decorations for Garden Gnomes
Features:
The shape of a dwarf
Vivid dwarves are designed to look lovely and bring lovely views to your gardens and courtyards.The back seat of the tricycle can be used as a feeder for bird seed.
Garden decoration
To greet guests, the dwarf rides a tricycle, and your friends and family will find it cute and happy, making your garden or yard more charming and eye-catching.
Excellent Gifts
As a decorative ornament for gardens, yards, and lawns, it can also be a great gift for friends and family on birthdays, Christmases, housewarmings, and weddings, among other occasions.
Decorative Gnomes – The Gnome Place
We have the ideal product to make your day brighter. What exactly is this gnome? Of course, it's a gnome!
These adorable little statues are a wonderful decorative item. A garden gnome is a wonderful gift idea for someone you don't know.
Additional information
| | |
| --- | --- |
| Dimensions | 20 × 18 × 15 cm |