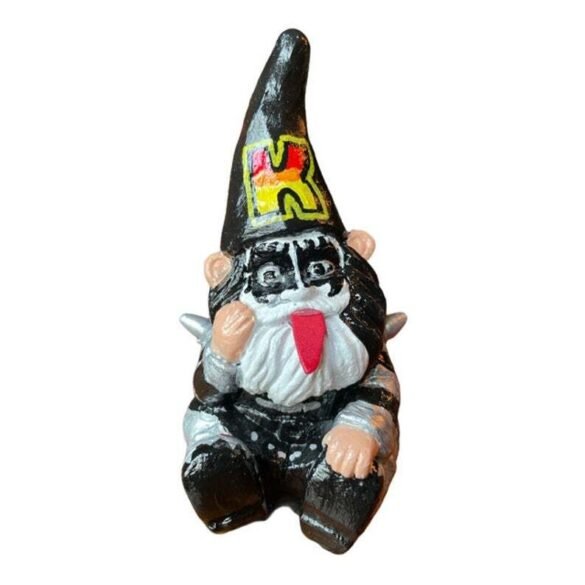 KISS Rock Bank Garden Gnome Outdoor Lawn Statues
$24.97
2 in stock (can be backordered)
Description
KISS Rock Bank Set Garden Gnome Outdoor Lawn Statues
KISS Garden Gnome has mentioned as far back as the 16th century. They are often linked with the earth, and as such known to live underground. The New Gnome Family has arrived and is ready to move in This set includes 1 resin Gnomes dressed in black or white clothing and different facial expressions with the four letters, k, I, S, S printed on the hat.
Gnome Decoration
Do you want to find super cute garden decorations? You want something small and tidy, but also welcoming and inviting. We recommend that you buy garden gnomes online if this is the case. These adorable little statues will brighten up your garden with their charm and are very affordable.
Our website has a wide selection of gnomes! No matter if you are looking for a patriotic or hanging garden gnome – our decorative statues can withstand strong winds and keep your guests entertained.
We promise you will find many gnomes, including some that are unique and not found anywhere else.
Decorative Gnomes – The Gnome Place
We have the perfect product to brighten your day with the best. What is this gnome? Of course, a gnome!
These adorable little statues are a wonderful decorative item. A garden gnome is a wonderful gift idea for someone you don't know.
What kind of gnome are we talking about? These gnomes come in a variety of sizes, including hanging and standing ones. Each gnome made with high-quality materials so that it will last for years.