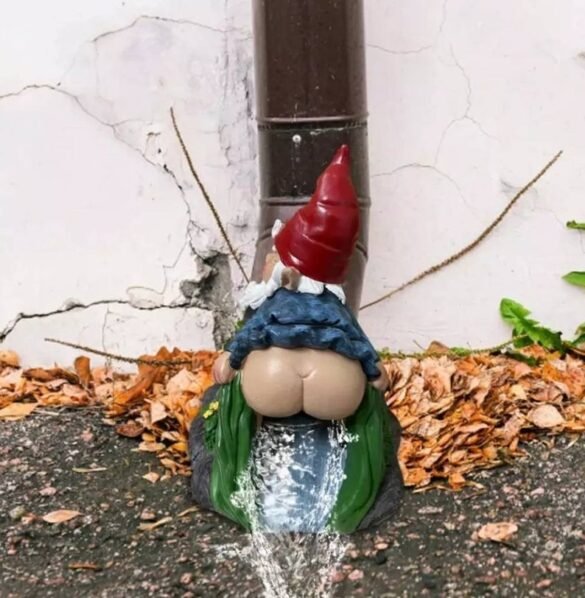 $27.97
1 in stock
Description
These cute funny Gutter Gnome sit at the end of the downspout. Bring some color and humor to the garden 😊.
Perfect as a birthday gift, housewarming gift idea or for any special occasion.
You Can Also Buy From our Etsy Shop
1. It has unique originality.
2. It has a fine finish, and it is excellent in creating excellent details.
3. Garden statue: This garden statue is made of synthetic resin.
4. It is waterproof and sun-proof, and can withstand any harsh outdoor conditions.
5. It is the best gift. You can also give this statue to relatives and friends.
At "The Gnome Shop," we believe that there is no specific time of year when you should decorate your home with these adorable decorative people. It is currently on sale, so get your hands on it while supplies last! If you think your home could use some "oomph," we promise the gnome on a string looking down will be a great addition!
Additional information
| | |
| --- | --- |
| Dimensions | 20 × 18 × 15 cm |